Path to Pro Network
Website Redesign
Designing a new website flow and sign-in experience for
The Path to Pro Initiative at The Home Depot
The Path to Pro Network is a platform for skilled trade workers to connect with hiring employers in a centralized hub
Did you know that there is a nationwide shortage of skilled trade workers? The Path to Pro Network is an online website that helps bridge the gap between skilled trade workers and potential employers.
This research took place during my time as a UX Intern at the 2022 Summer Internship at The Home Depot.
My Role
UX design

UX research

Workshop facilitator
Team
1 UX designer

1 project mentor
Timeline
Overall: 8 weeks

Discovery & Research: 4+ weeks

Design & testing: 2 weeks
Preliminary Research
I started reviewing the preliminary research provided, such as customer journey maps, as well as recorded user interviews that explored the user's overall journey in the Path to Pro Initiative.
Experience Audit
I then began mapping out the website and the different user flows by going through the experience using the same entry points as each group of our users. I documented these flows in Figma and began to note any sort of tension in the journeys.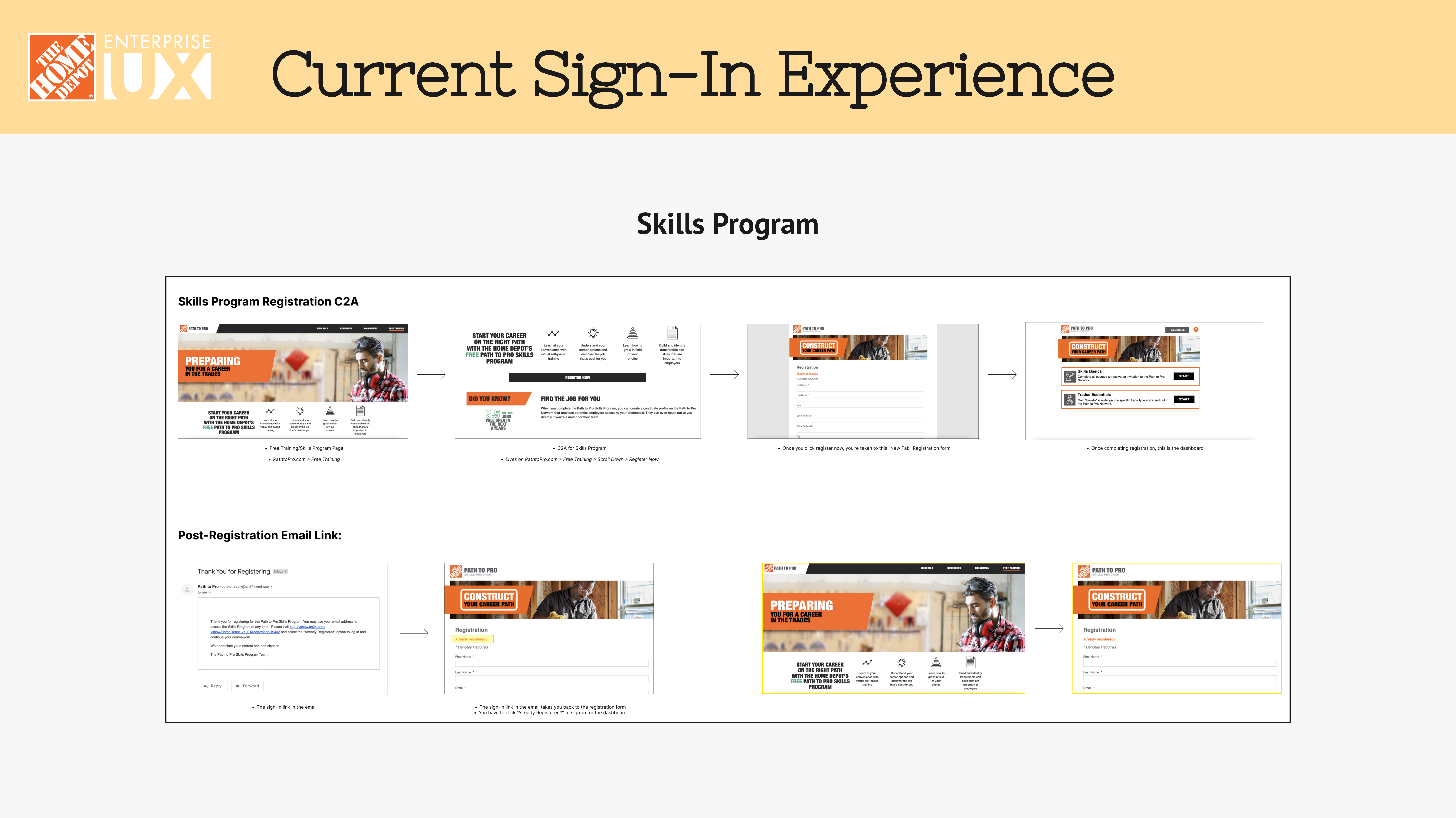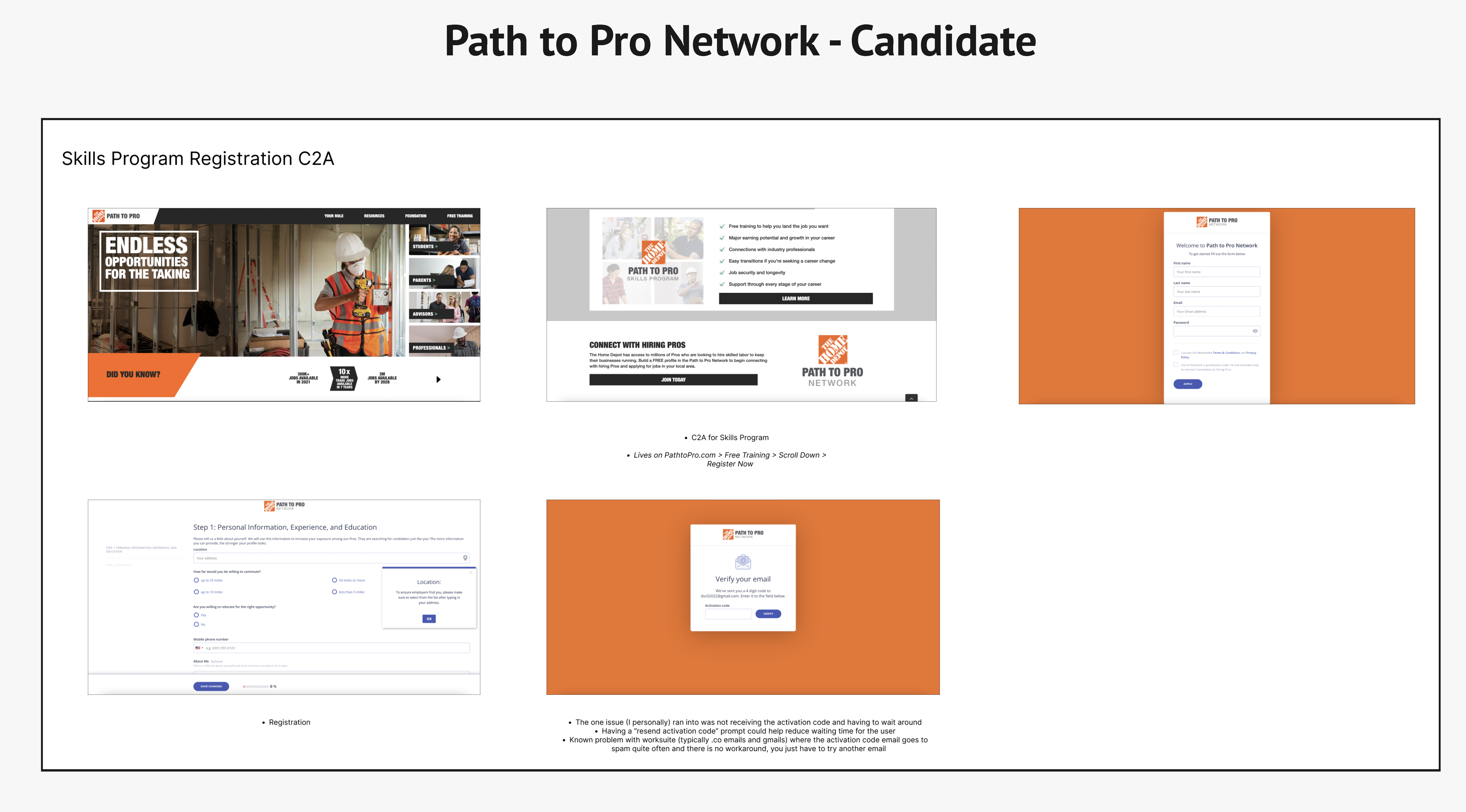 Stakeholder Interviews
To understand the opportunity space better, I began conducting stakeholder interviews with the business, product, and support teams. I prepared an interview script with about 5-7 open-ended questions, focusing on understanding each stakeholder's role and their team's business objectives, as well as learning more about our user groups and their main pain points. I interviewed the stakeholders remotely and this process helped inform our project scope:
What is your area of focus in Path to Pro?

How is success currently measured internally for this project?

What is the current largest pain point?

What is the current most appreciated touchpoint?

Where would you like to see this program in the next 1 year, 5 years, and 10 years?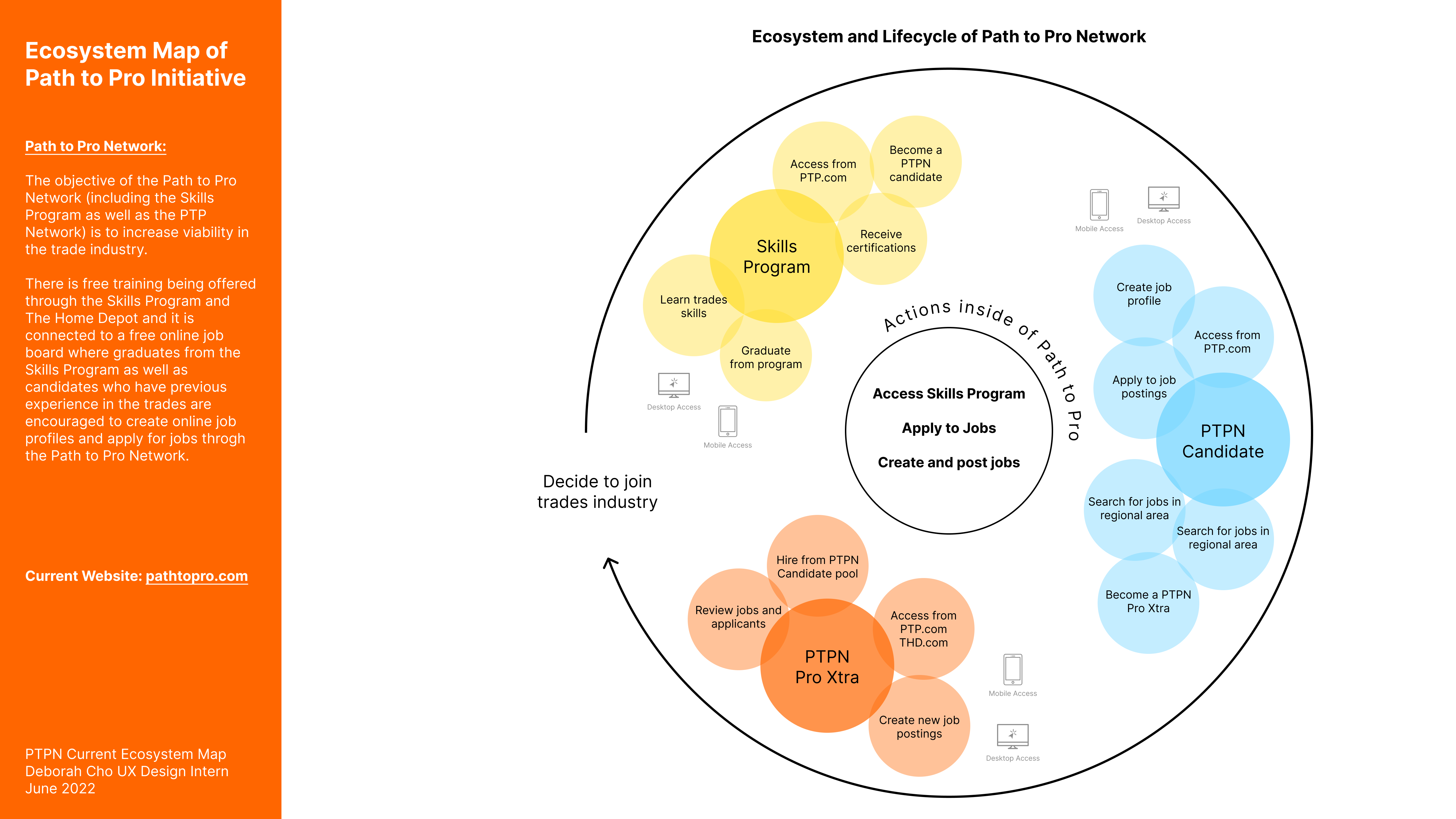 Ecosystem Map
After synthesizing all of the data from stakeholder interviews, digesting previous research, and completing an experience audit. I put together an ecosystem map artifact to visualize how the current lifecycle of the Path to Pro Network and initiative is working to help illustrate the ideal ecosystem that our team wanted to achieve.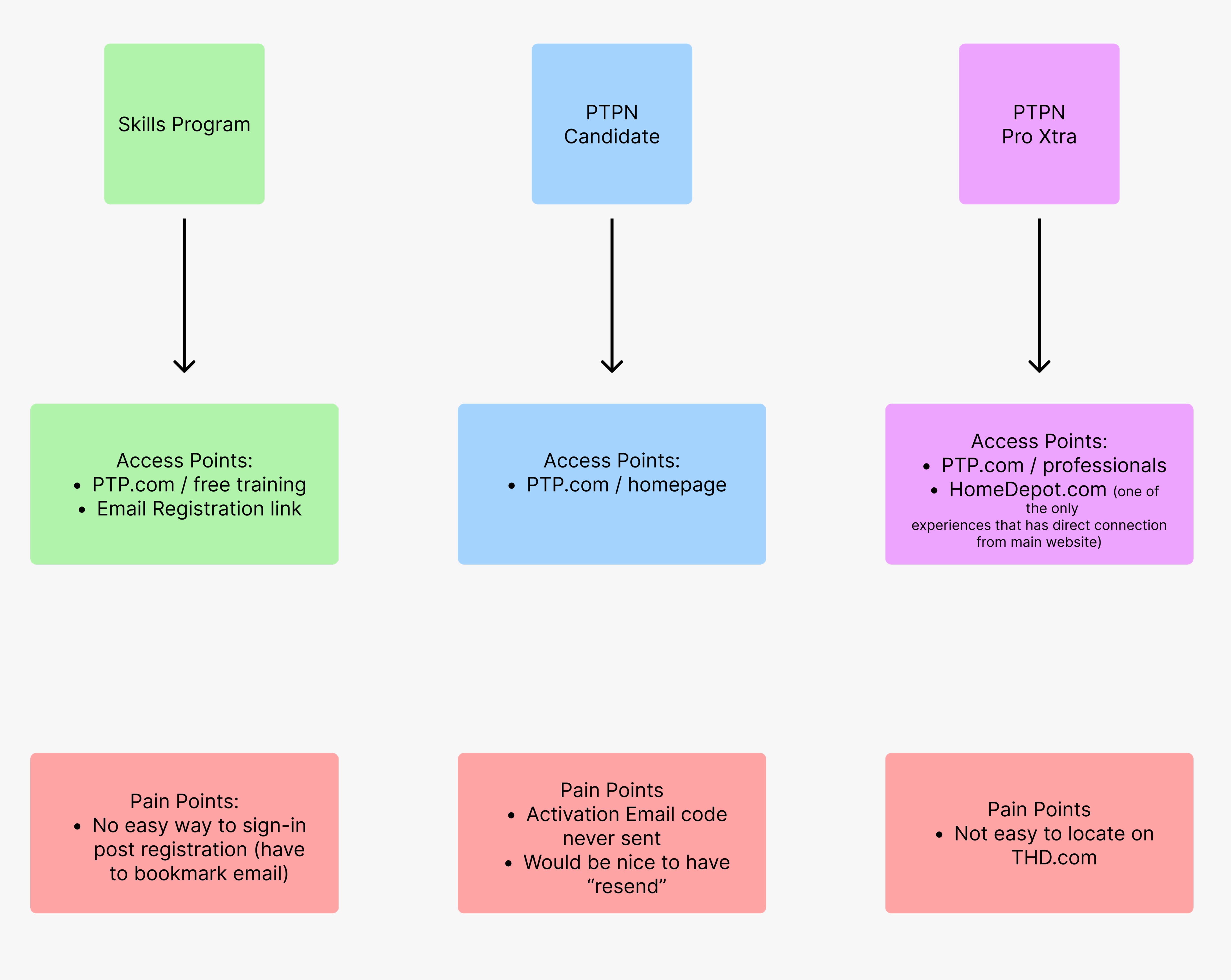 Problem
The current experience of the website was complicated and difficult for users to navigate causing users to have difficulty accessing the overall program and experience. The Path to Pro Initiative's experience was fragmented on the back end through multiple third-party vendors and merging these portals into a singular sign-on experience was not technically feasible. This led us to our problem statement below...
How might we design a sign-in portal for three external links?
Design Sprint Studio Workshop
To gain alignment on design, the flow, and how different designers across the company may think about this design problem, we hosted a design sprint studio workshop where I introduced the opportunity space and the research I had conducted so far, to help provide context as to what type of design solution we were striving for as well as the design and project scope itself.
Design Objective:
Design a new sign-in experience for 3 different external websites into a sign-in hub that houses all 3:

Skills Program (1)

Candidates Login for Path to Pro Network (PTPN) (2)

Pro Xtra Login for PTPN (3)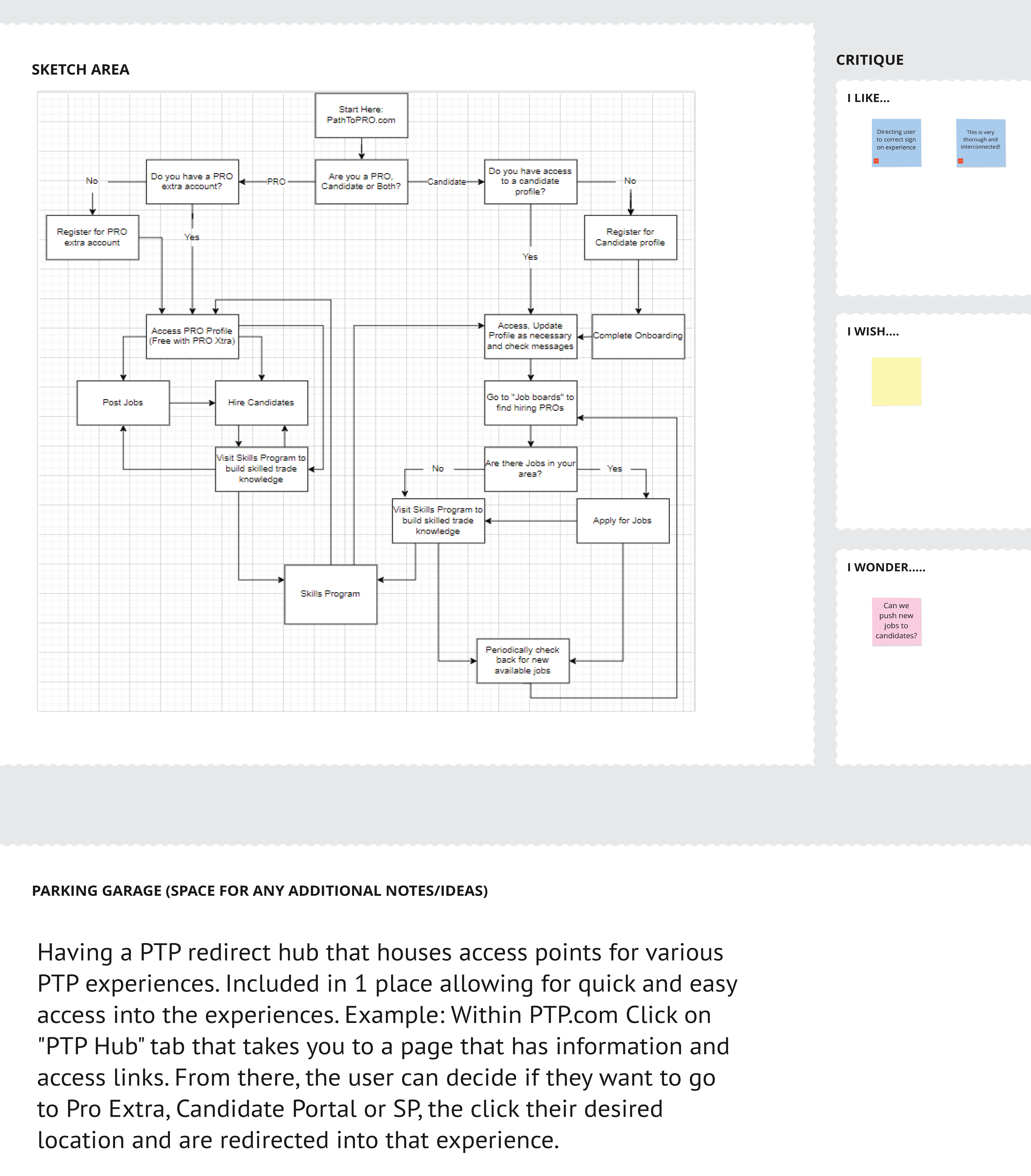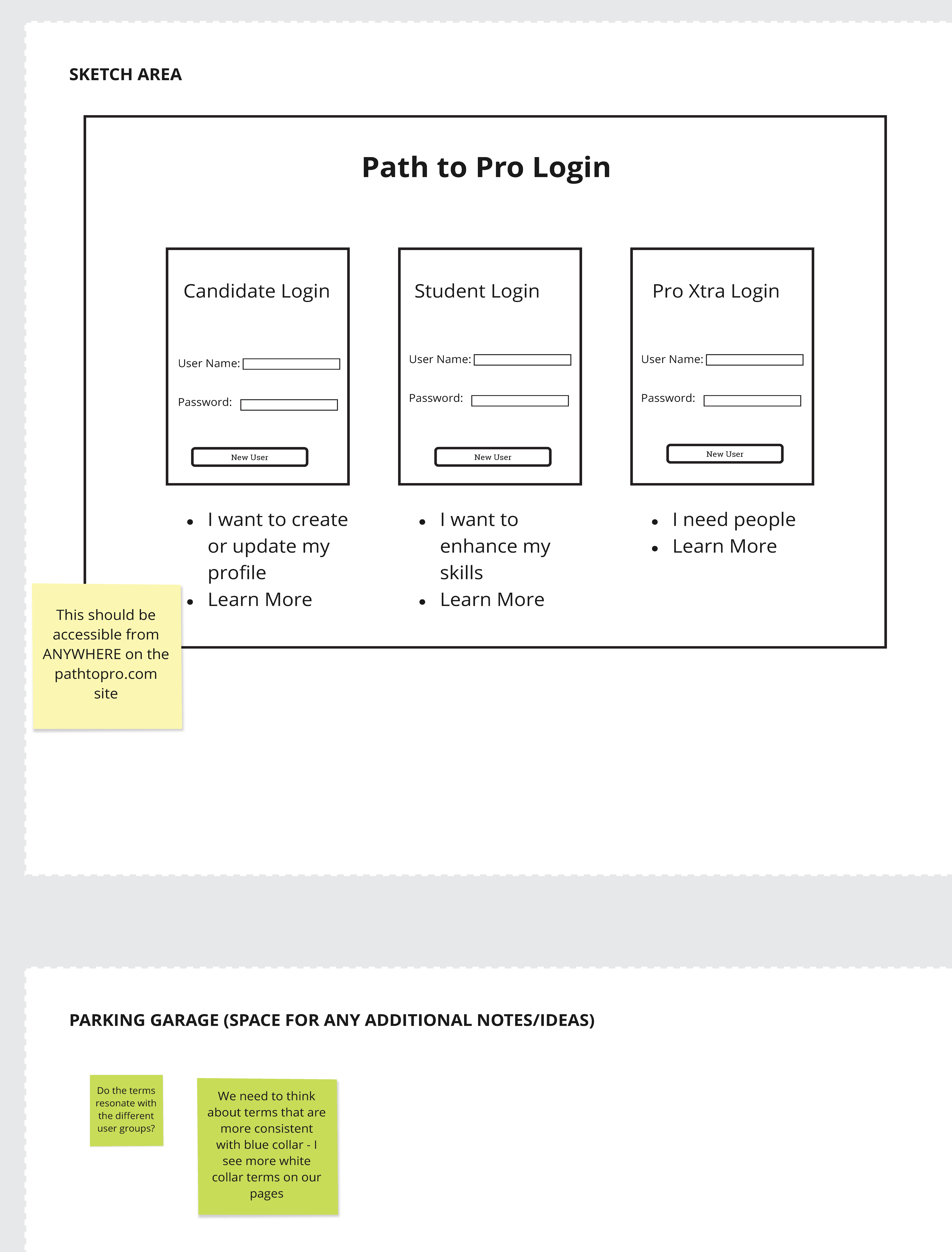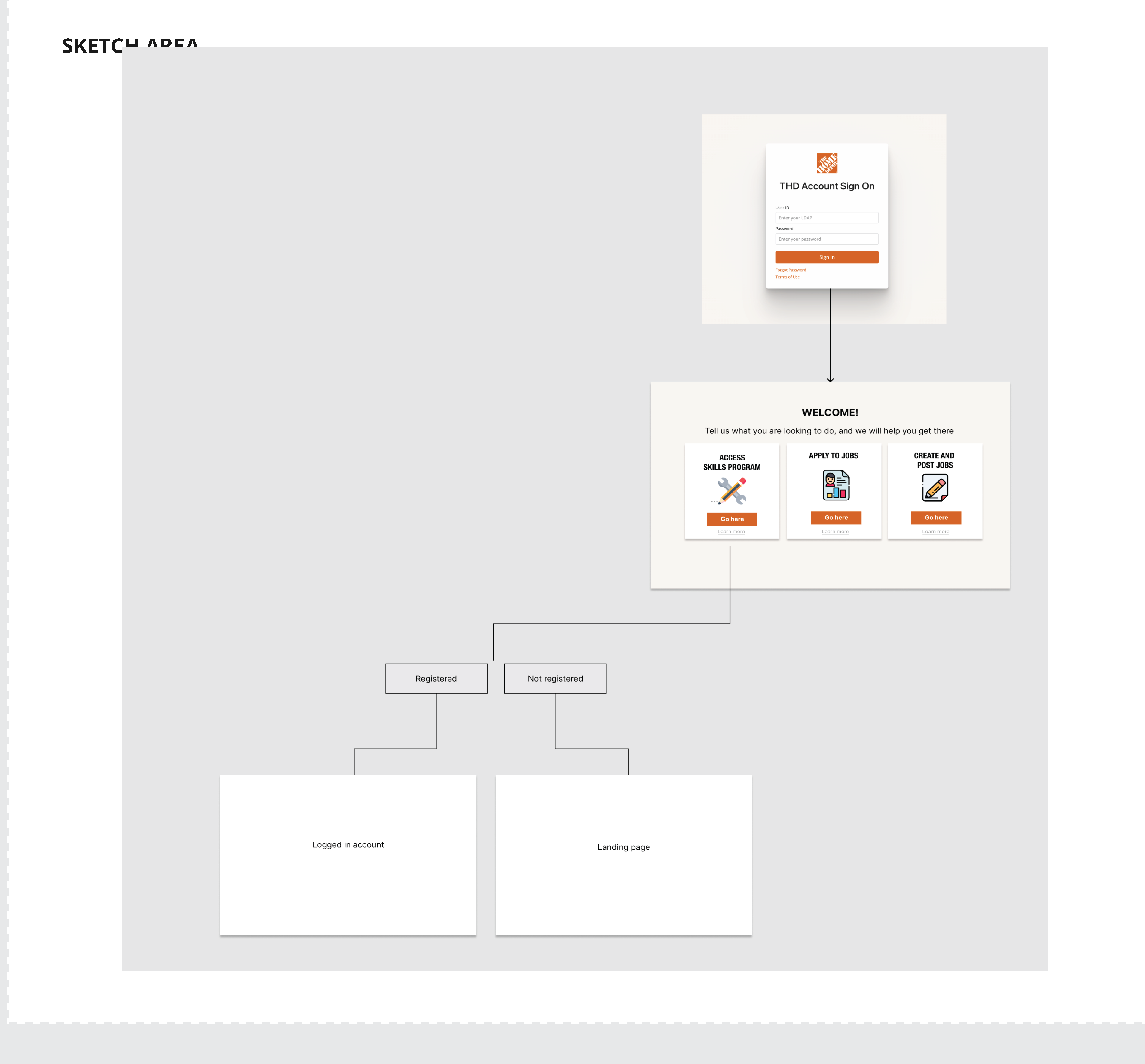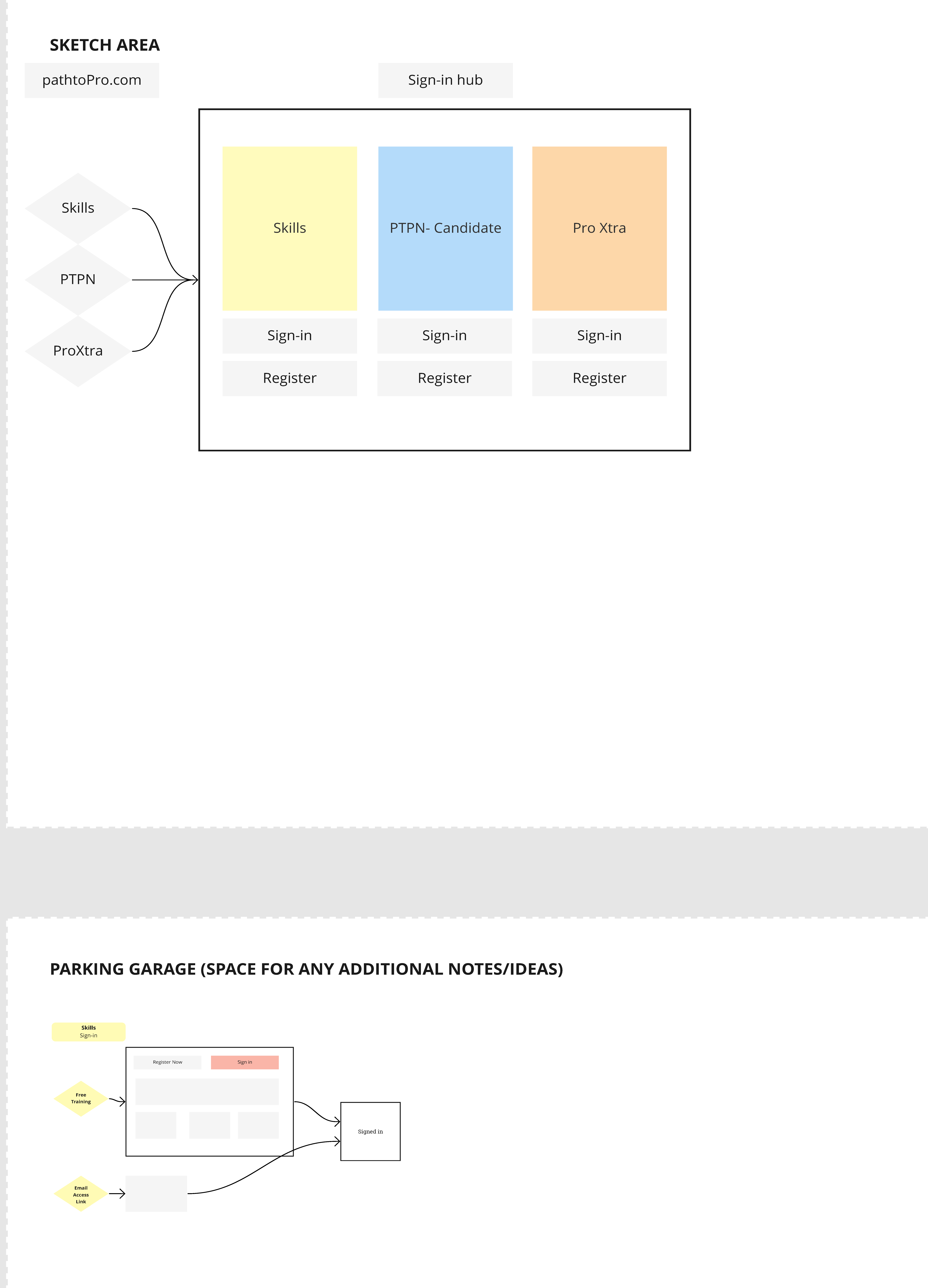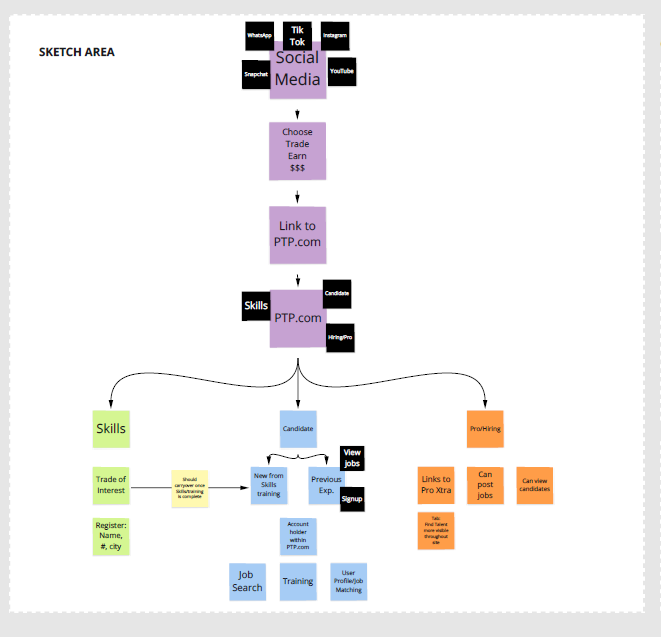 Workshop Synthesis
After the workshop, I began to synthesize the different themes, features, and main pain points that our team was identifying for the product space. Some of the themes I found were:
Connected Experiences

Fluidity

Consistent Experience

Frictionless Experience

Clarity & Differentiation of Programs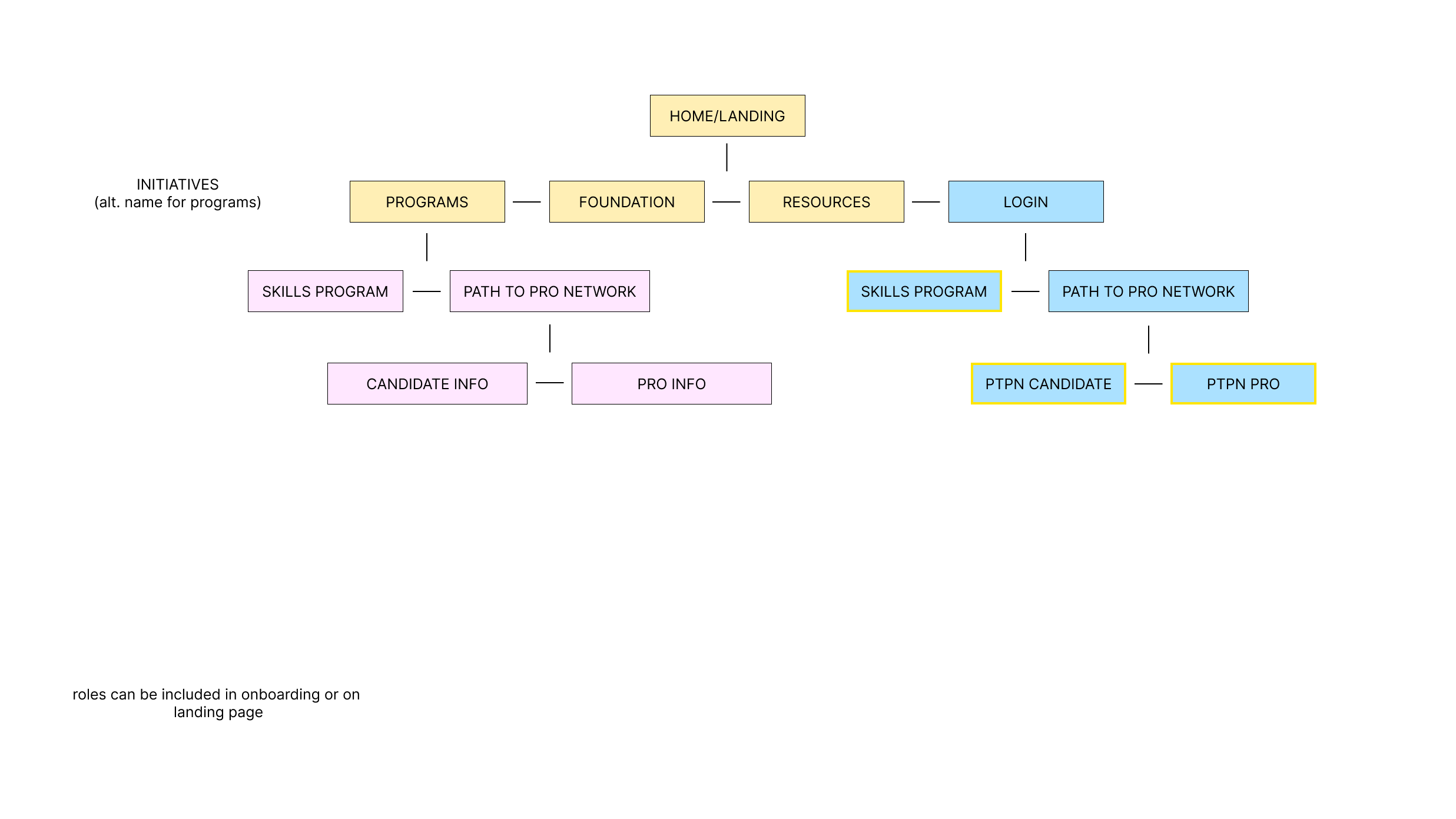 Information Architecture
After the design studio sprint, I began to ideate on the possible new flow and wireframes. This flow incorporates the 3 different logins as well as the other informational content on the website.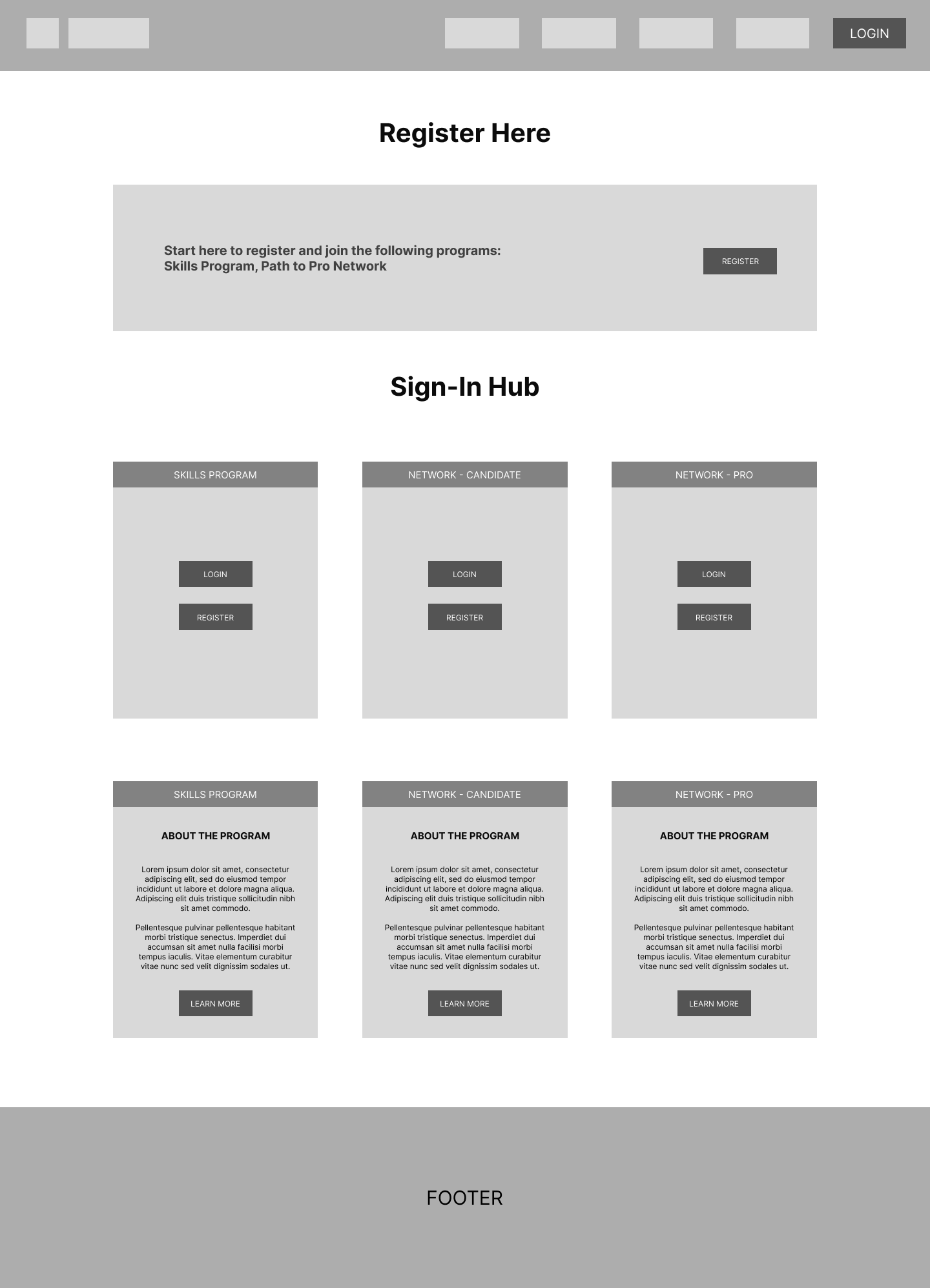 Low-Fidelity Wireframes
Using Figma, I translated the sketches into low-fidelity wireframes and began to experiment with potential features and access points for the user groups.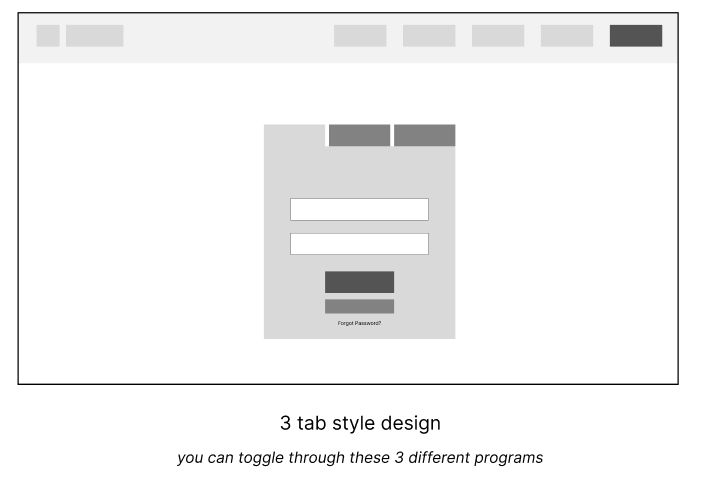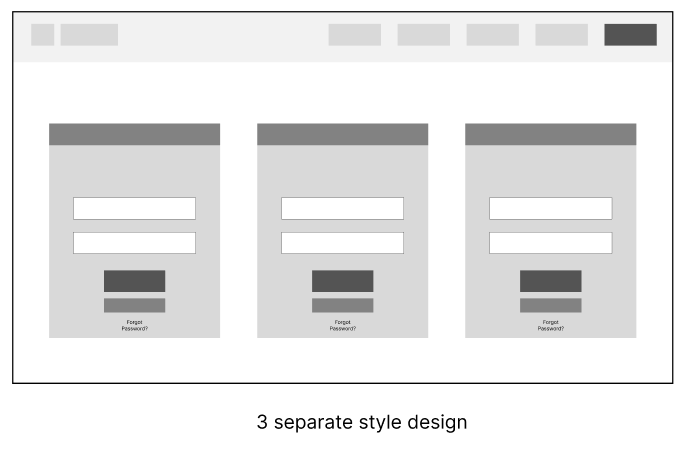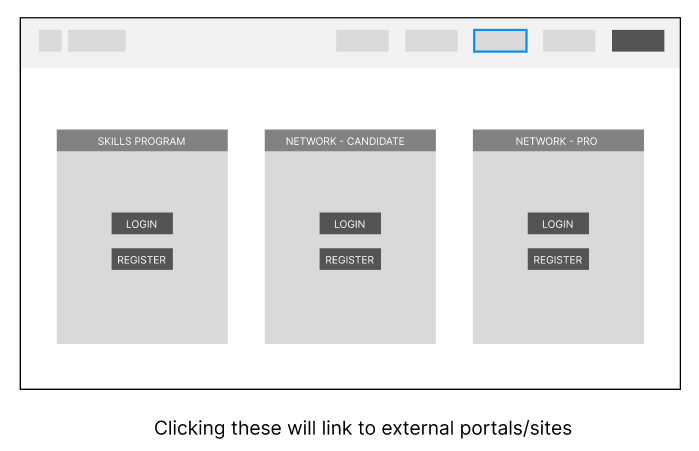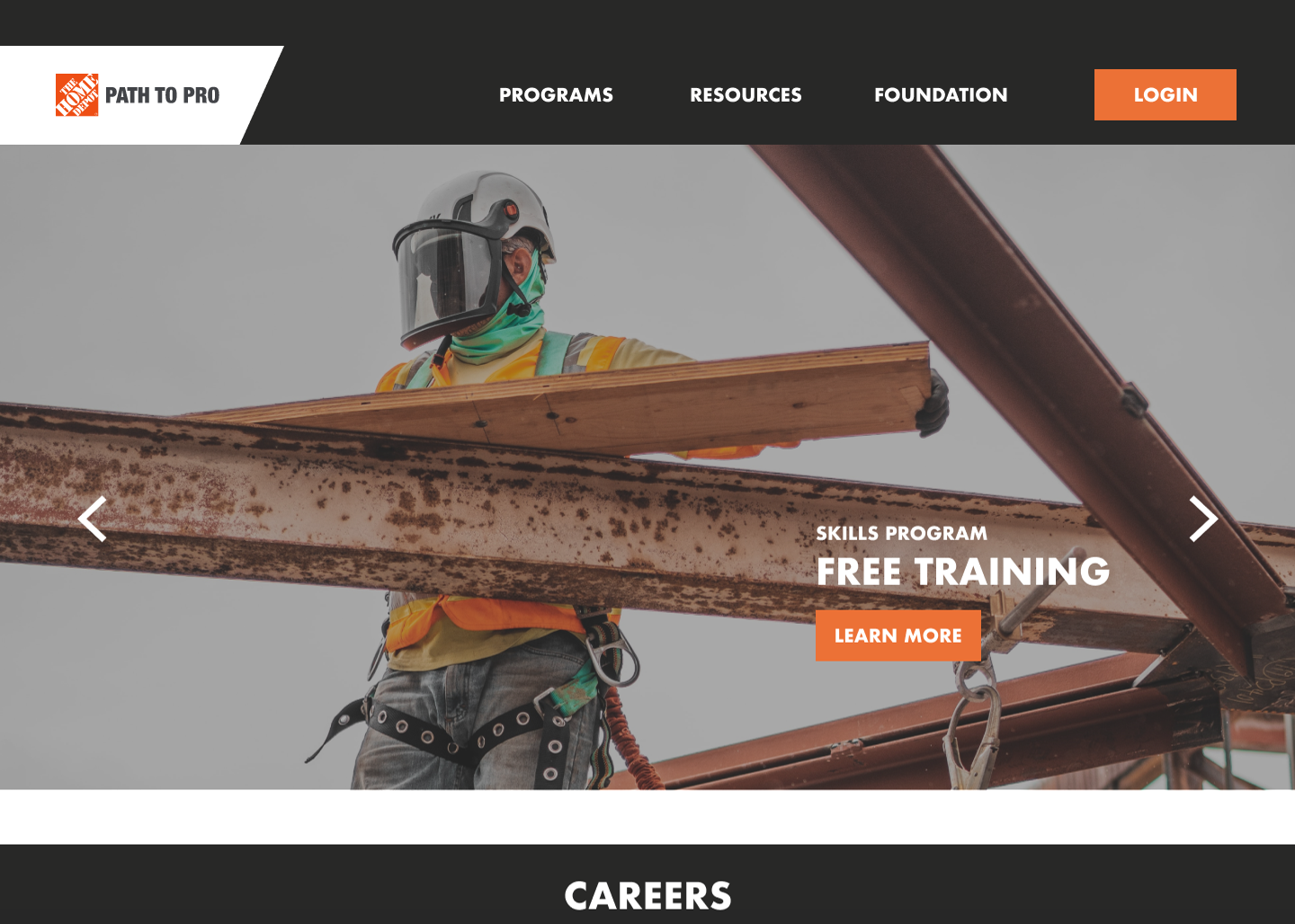 Final High-Fidelity Prototype
After touching base with the stakeholders on the wireframes, I began to create the high-fidelity prototype that would be ready for hand-off for usability testing.
Next steps
The next steps of the process would include usability testing, stakeholder design critique sessions, as well as handing off the high-fidelity prototype to the developer team.
01
Usability testing on the 3 main user groups, Skills Program users, candidates for the Path to Pro Network, and Pro Xtra employers for the Path to Pro Network
02
Design critique sessions with all the stakeholder groups such as business, product, and marketing, and potentially the educational teams
03
Iterating on the designs and developing a more robust onboarding process that provides more clarity and communication to the users and then eventually handing off to the engineering team
Takeaways
The biggest takeaway from this experience was the opportunity to own a portion of the product space where I was supported in exploring all different types of avenues of approaching the project. This project helped me gain experience in working in ambiguous opportunity spaces and taught me a lot about how to collaborate with other designers.
Thank you for your time!
If you would like to chat more, please email me here: dsc02022@gmail.com